Safety Bollards Prevent Damage from Forklifts
Our Forklift Armor Keeps Your Equipment Safe from Harm
When a truck comes in, the loading dock becomes a busy place. Even the best forklift driver may accidentally bump or scrape things at the dock. If this heavy machinery dents your garage door tracks, it can cause delays and expensive repairs. Fix It Now installs safety bollards to prevent this unintentional damage.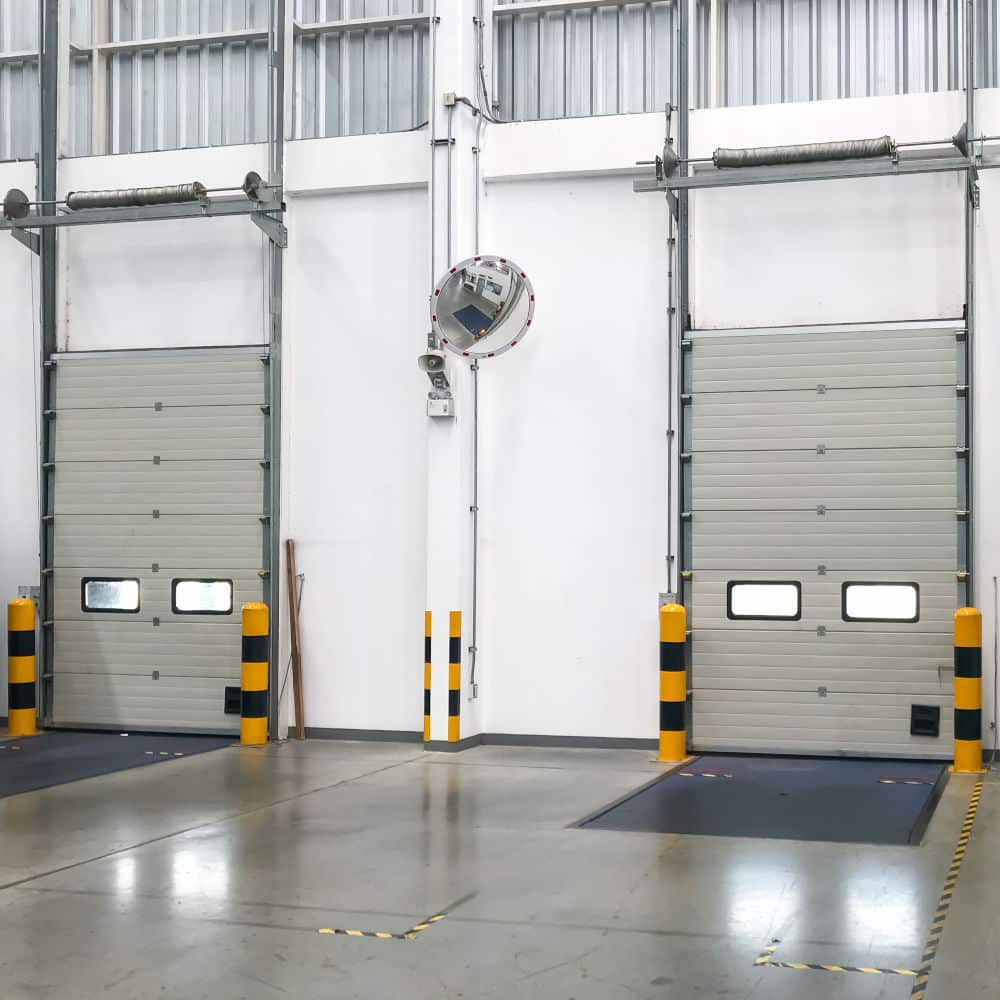 Accident Prevention Is Better Than a Repair
Forklifts are designed to be powerful machines. It takes a lot of force to move heavy loads from one part of a warehouse to another efficiently. However, the design that makes these vehicles essential to your loading process also makes them dangerous.
It doesn't take much contact for a forklift blade to bend or break the garage track for your dock doors. When contact happens, it can leave you with an overhead door that does not shut completely or gets stuck. You will need a quick repair to prevent a safety and security hazard.
Forklift armor from Fix It Now Garage Doors is the best way to prevent this type of damage. We strategically place tall safety bollards to prevent contact between the track and a forklift. This simple solution will help you avoid unnecessary delays and unexpected costs.
How Safety Bollards Protect Your Equipment
Our forklift armor is a safe, simple solution to a common problem, unintentional damage to your overhead dock doors. We install these steel posts to absorb the force of a turning forklift. Our protective bollards add several layers of safety to the loading and unloading process.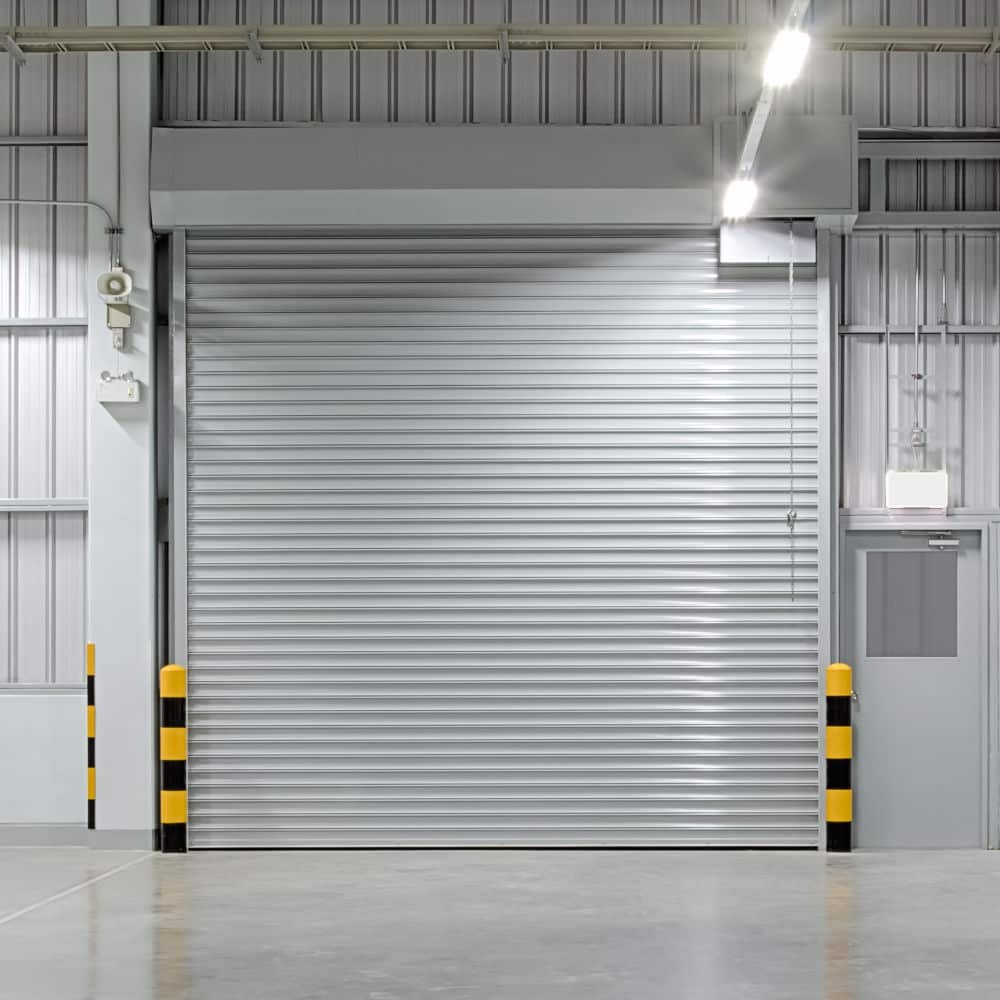 See What Clients Have to Say About Our Services
Fix It Now Garage Doors LLC are awesome. They responded quickly to my request and not only fixed our bay doors but also our dock. We also had a new opener installed. Thank you guys! I so appreciate your professional work and reasonable prices.
Tim and his crew just finished installing my new garage door. What a great job and at a very good price. I had several quotes and Tim's was the best, plus he was the most professional. He was prompt in coming out for the quote and was very good at letting me know what to expect and kept in touch throughout the project. The door is beautiful and makes my whole house look better.
I called up Tim at Fix It Now Garage Doors for a quote and he came right out. He provide the quote timely and we set up the time to come out and fix it. He was courteous, prompt, flexible and reasonably priced. It was an overall great experience
Tim was awesome! I have a door that's hard to get parts for and he gave me honest feedback that he wouldn't have the panel to fix it right and that I would need to contact the manufacturer. I couldn't get the door down and he came out with the truck and crew and got the door down free of charge. Awesome honest small business that is hard to come by these days. Any garage door needs Tim's the man. He was honest on pricing when other companies were quoting outrageous prices
Tim and his team did an amazing job on installing a new garage door for us. Our old garage door fell apart suddenly leading to us worrying about security and Tim was able to help us right away. He went above and beyond while providing the best quote compared to other companies. I definitely recommend him and will go to him if needed again.
Referred to us by a friend, and for good reason! Tim was fantastic! He quickly diagnosed the issue and quoted a price, then arrived early the next day for repairs. He found that there was more damage to the unit, quoted us a fair price and had the new opener installed the next day. His crew were friendly and professional, and Tim called immediately to follow up. 10/10 would absolutely recommend Fix It Now!
Had a fantastic experience hiring Fix It Now for my garage door replacement. Tim is truly an expert, trustworthy, and fair. I will continue to use Fix It Now for the foreseeable future and recommend to anyone who needs garage door repair. You won't find better in the valley. First class experience and very pleased. Thank you!!
Tim responded within minutes of our initial call for help. Before stopping by our home, Tim sent a link of garage doors to choose from. We knew what we wanted quickly and after he took measurements, we were scheduled for install. He arrived on time and was very neat, clean and professional. We highly recommend Fix-It-Now garage door service to everyone.
Tim was so helpful and kind! We were able to make an appointment in a really timely matter and he was so accommodating. He did extra work on our grange door for an extremely fair price. I really appreciate it! 10/10 recommend.
Strong Forklift Armor for Your Phoenix Area Facility
Forklift safety bollards from Fix It Now Garage Doors, LLC will protect your dock equipment. By preventing contact, you avoid serious damage. Contact us to learn more about how we can help.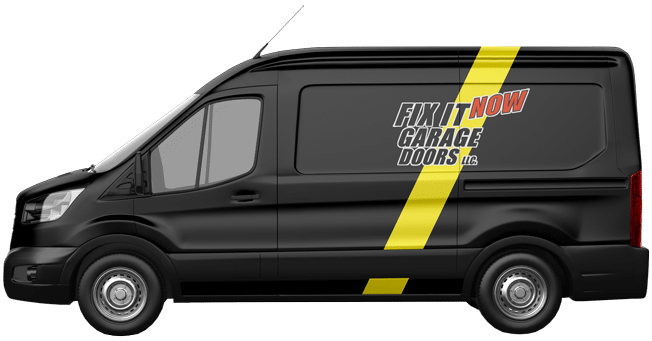 Our Phoenix-Area Commercial Services
For commercial services in Tempe, Fix It Now Garage Doors is the team to call. We can keep your loading and unloading docks running safely and smoothly.
Dock levelers fill the gaps between truck beds and your loading dock. Creating a level path is the easiest way to load and unload trucks at your facility.
When it is time for regular maintenance for your forklift, our team can handle the job. We provide a substitute vehicle so your business keeps running during the appointment.
Ejector pumps keep standing water from building up in your dock wells. By removing water from the area, you will prevent health and safety hazards for your crew.
A steel entry door provides added security to your commercial facility. A clear entryway also keeps visitors away from the heavy equipment in your loading and unloading area.
Certified Welding Service
Many commercial businesses need occasional welding services but don't have access to a professional. We can supply a certified welder to handle your needs.
Our business started by providing unparalleled garage door services in the Tempe area. Contact us for commercial and residential overhead door installation and repair.